5 Ways SEO Can Help Your Small Business During the COVID Pandemic.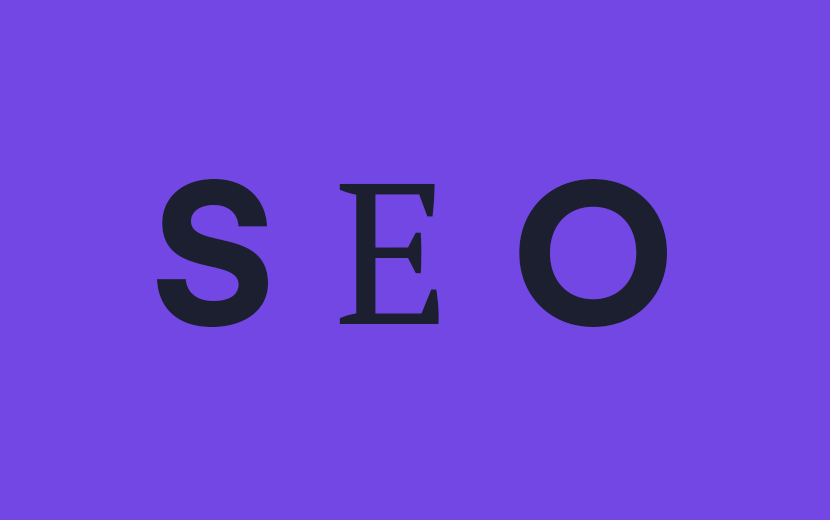 5 Ways SEO Can Help Your Small Business During the COVID Pandemic.
I think we can all agree that 2020 was not the year any of us had hoped for. With 2021 only just beginning, we have already seen England and other parts of the UK placed into national lockdown in an effort to slow down the effects of the coronavirus pandemic. Due to this, we are once again seeing the result of restrictions on our local businesses, with non-essential businesses up and down the country being asked to close their doors. As a result, more and more people are now migrating online to do their shopping, socialise, work, communicate and to find entertainment and news.
With so much uncertainty and the need to adjust and adapt to the new rules in place, the overall use of search engines has increased. Search engines such as Google and Bing are now receiving more searches in areas such as retail, with people asking more questions about home delivery and other solutions to make lockdown easier (searchenginejournal.com). So for small businesses, it is now more important than ever to stay ahead of the game by heightening marketing efforts online. If people cannot visit your physical store, then your website must serve as an online alternative. But how can you make sure that people find your website when they search? This is where Search Engine Optimisation comes in.
What is SEO?
SEO or Search Engine Optimisation is the practice of optimising your website both on-page and off-page to make search engines more likely to rank it higher in the search engine results pages (SERPs), thereby increasing traffic to your site and the amount of clicks and conversions you get. Essentially, it's about getting your small business noticed by making your site accessible and enjoyable for your users, and optimised for search engines. SEO can be a great choice for small businesses to include in their marketing strategy, as it can help to find new leads, increase traffic to your website and boost conversions. Furthermore, SEO can be extremely cost-effective for a small business and is a great long-term marketing practice to have included in your strategy.
Now is an ideal time to start implementing SEO into your marketing strategy, and so we're going to look at 5 key ways in which SEO can help your small business online during the current pandemic.
1. SEO can help you gain qualified leads as more people take to search amid the uncertainty of the pandemic.
Lead generation is important for small businesses as it can help you to build a client base and bring in revenue. One of the best ways to capture the attention of new potential customers is by showing up in the search results when they type in a keyword that relates to your business. The more often that you are ranking on page one of the search engine results, the more likely potential customers can find you. Using SEO you can place properly researched keywords into your website content and these can help you rank for your target audiences searches. Now more than ever could be the perfect time to implement an SEO strategy and help get your business in front of the right audience at the right time.
2. SEO can help you build authority and rank higher in the search engine results.
Building authority is an important way of boosting your website up in search result rankings. The most popular search engine, Google, ranks websites highly depending on how well they fulfil three aspects: Expertise, Authoritativeness and Trustworthiness, or E.A.T. for short.
While expertise is about picking your niche and demonstrating your knowledge of it by creating helpful content for your audience, and trustworthiness is about taking actions to increase visitor confidence in your business; authority is about building a reputation.
Authority is based on three factors: domain authority, page authority and link authority.
Domain authority (not to be confused with the metric) indicates a domains ability to rank in search engines results. Good domain authority will be gained by the age of the domain, how much trust it has, and also popularity usually indicated by a good amount of high-quality backlinks from other sites.
Page authority is an indicator of a page's ability to rank in the search engine results. Pages usually gain authority by:
Being trustworthy
Containing good quality internal and external links
By being frequently updated with fresh content
By being easy to navigate and user friendly (i.e. using alt tags)
By using relevant and specific keywords.
Link authority is how much ranking potential your links are bringing to your site. Links can indicate relevancy and quality to search engines, and so good quality links that are relevant to the topic on a page can increase your authority. Other aspects such as link location and the number of links on a page can also influence the authority of the links overall.
So by working on your website to boost authority using SEO, not only can you help your website to rank higher in the search engine results, but additionally this will help to increase brand awareness and improve the experience for your users.
3. SEO is cost-effective and a good alternative to paid ads.
SEO does not require a huge budget, in fact, SEO can be done even if a company has a small or even non-existent marketing budget. By investing your time into implementing SEO as part of your marketing strategy and adjusting it to accommodate Google's changing updates, you can stay ahead of the game.
By utilising SEO, you can specifically target your content to your ideal audience meaning that the quality of traffic you receive is likely to be better. Moreover, as well as driving traffic, SEO can benefit small businesses by increasing brand awareness, elevating customer trust and giving your business a competitive edge.
So if you're currently having to scale back on your marketing budget during the lockdown, rather than spending money on paid ads that often depend on investing large sums of money to run, SEO could be a more sustainable option for your business.
4. Local search is crucial at the moment as people look closer to home for products and services in lockdown.
While we are all currently in lockdown, many people are looking online for products and services near them, be it local bakeries, home maintenance services, or anything that they could need while not being able to travel. Search engines have noticed this behaviour and statistics suggest that around "46% of searches have a local intent" meaning that more people are looking for products and services closer to home.
To ensure that your marketing is targeting your local area, you can take key SEO-orientated steps such as ensuring that you are signed up to Google My Business and that you keep your page updated and regularly posted with fresh content. Additionally, you could work on adding your business to local directories as this is an inexpensive way to get your name in more places and help people easily find your contact details. Working on building up your customer reviews is also a great way to increase trust, encourage interactions and help your business appear in the Google maps packs.
Concentrating some of your SEO time into targeting the local area can be extremely beneficial in helping to increase your appearance in local search engine results. This type of SEO can also help boost local awareness of your brand, can help you to take on local competitors, help boost your click-through rate, and ensure that your website is visible on Google maps.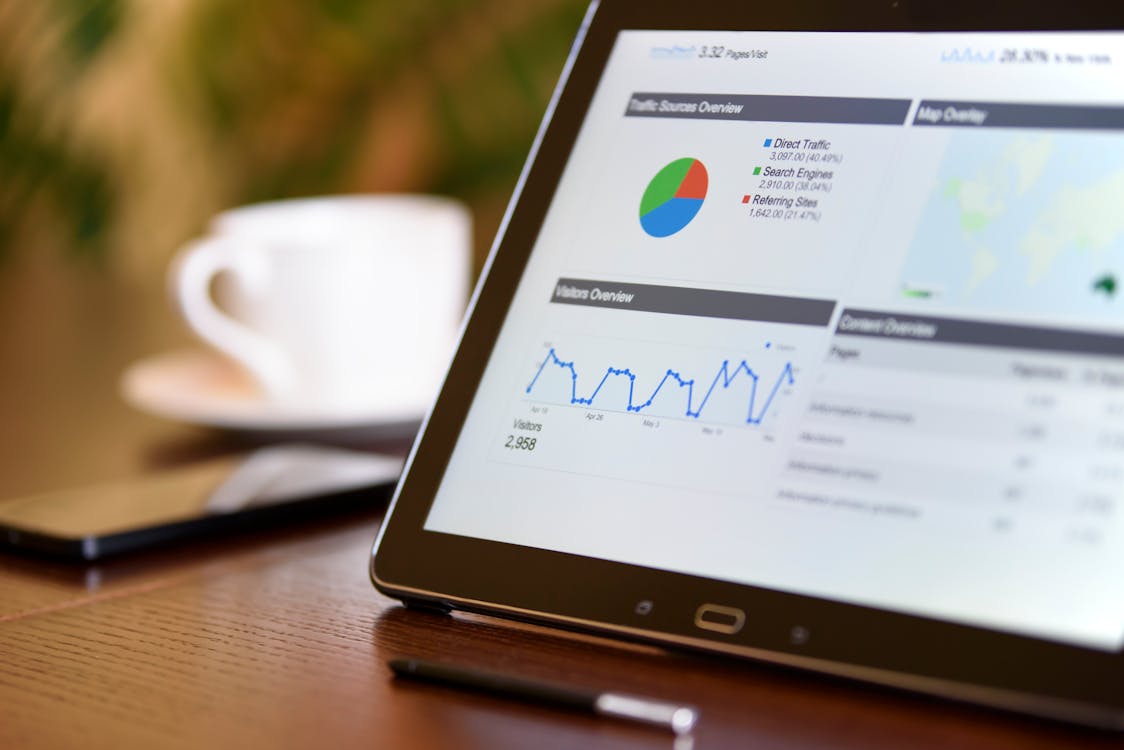 5.  SEO can naturally enhance the user experience of your site.
When you start working on SEO, not only can it have an effect on your search engine results positioning, but it can also improve the user experience of your website, which in turn can have huge benefits.
Some of the website elements you could alter to improve both SEO and user experience include:
Navigation and site structure– A well-structured website and clear navigation are crucial in allowing your website to be easily crawled by search engines such as Google. The easier it is to crawl and decipher your website, the better you will be able to rank. Additionally, a well-ordered website will be easier for visitors to use and find the information they are looking for. A website with multiple pop-ups, non-intuitive navigation, or excessive lists of pages can be off-putting for a visitor. A few ways you could improve the navigation and structure of your site include:
Making sure you have a navigation bar on every page
Ensuring that your navigation bar is clear and not overly complex
Being descriptive with your menus and buttons so users know where they are going when they click
Checking how your site looks and how easy it is to navigate on mobile by using a checker tool
Site speed– Site speed is an important ranking factor in Google (see the Google algorithm blog post), with search engines favouring websites that load quickly. Additionally, visitors to your website will want quick answers and so are more likely to leave and start a new search than wait for your site to load. There are many things you can do to help speed up your website, including:
Compressing large images so they take up less bandwidth
Cleaning up code
Reducing popup advertisements.
 Consider adjusting your server size depending on how much traffic you get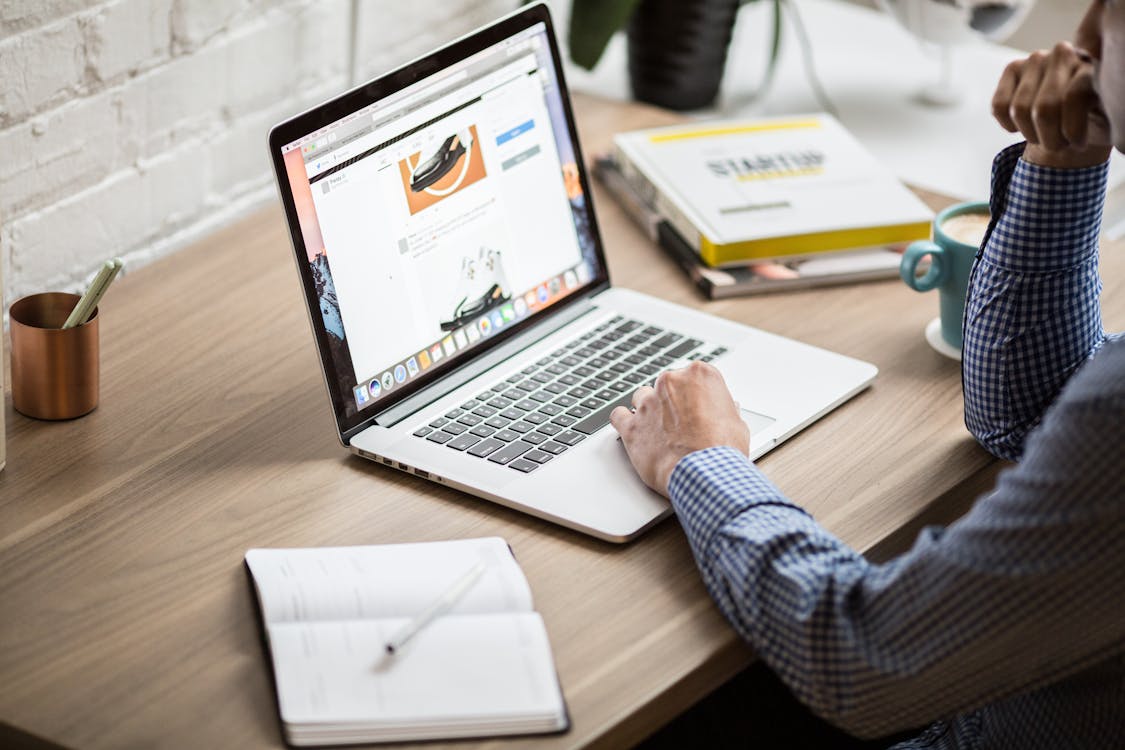 Optimising your content– Content optimisation is about writing and organising content in a way that reaches your target audience and is easily deciphered by search engines. Making your content enticing and ultimately useful for visitors is a great way of helping you rank better in search. Each page of content, blog post or article should focus on helping the visitor to reach the information they need to fulfil their search request.
A few ways you can work to optimise your content include:
Researching and using relevant keywords strategically but naturally throughout your text
Adding internal links to direct the visitor to other pages with additional topics
Using strong eye-catching titles that will appeal to your target audience
Utilising engaging imagery and making sure images are properly compressed
Mobile-friendly design – With working from home the current norm in the UK, we are now spending record amounts of time online. Naturally, we have seen a substantial increase in people using mobile devices to access the internet (theguardian.com). Google considers mobile-friendly design a ranking factor and favours websites that have implemented this. For these reasons it could be beneficial to check how your website presents on a mobile device. If you are finding that there are issues, now may be the time to consider making some changes to help it display better. By making your site mobile-friendly, you are likely to see visitors spending more time on your site and looking at more pages, as well as a reduced bounce rate. Additionally, a mobile-friendly site is likely to rank more highly in the search engine results as it fulfils one of Google's ranking factors.
Overall there are many ways in which SEO can help a small business during the pandemic. With some of the changes mentioned above, you can become a more visible presence in the SERPs and therefore gain more exposure, more traffic and potentially generate more sales. Although SEO is not an overnight fix, putting the work in can leave you with a strong Framework that can benefit your company for years to come.
If you're thinking about SEO for your business, get in touch with Framework Design's knowledgeable SEO specialists today to find out more about our flexible services.